Victoria Odude and Liss Philips were invited to represent YPBMF & Warwickshire at the cross ministerial board on Wednesday the 8th of February 2023. This Cross Ministerial Board had a particular focus around the Care Review; Education, Training and Employment and Health.
After making their way to London, Liss and Victoria sat at a round table with Gillian Keegan (Education Minister) & Claire Coutinho who chaired the meeting. Various departments were represented by Ministers and Civil Servants including the DWP, Defence, Justice, Health, The Cabinet Office and Veterans (to reflect on learning from the Covenant for Veterans which has seen so much progress in the support available).  The meeting was also attended by Josh MacAlister who provided an introduction statement about the Care Review with additional comments from the meeting Chairs.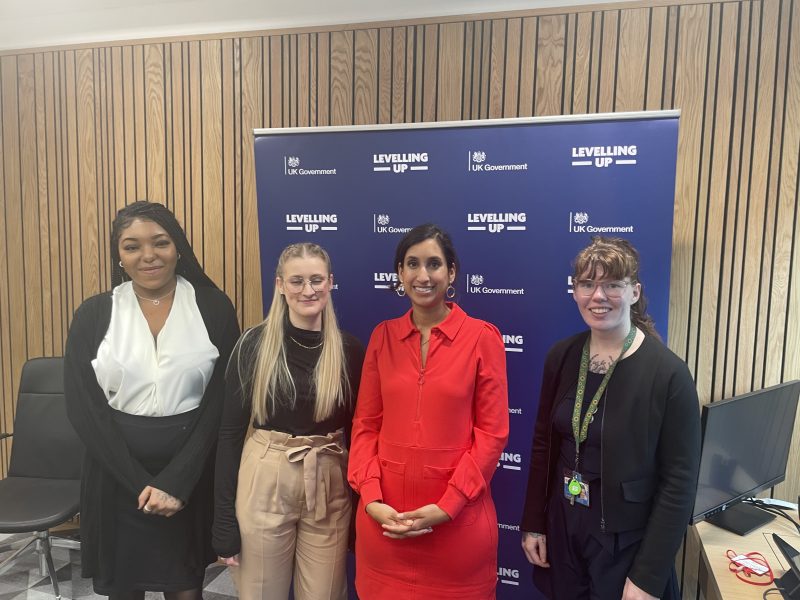 Following opening comments on the Care Review and the governments response to it, Victoria, Liss and Kerrie (from Just Kids Law and CRAE) were invited to speak about the experiences and knowledge in a variety of areas.
Victoria our YPBMF Steering Group Rep shared 5 Key Messages from Care X Apprentice Network which include a call for greater financial support, clearer career advice and progression and challenging stigma.
Victoria and Liss both highlighted care experienced voices and views from the NLCBF Cost of Living report with a focus on EET, Health and Well Being.  They handed out copies of the "Survival is not easy" report to attendees at the meeting and electronic versions were circulated after the meeting.
"It was a pleasure to have the opportunity to go to Home office and meet with the children's minister, Secretary of state for education as well as many other professionals. Liss and I shared our own and the experience of care experienced young people regarding apprenticeships, the cost of living, health, and young parents. I particularly enjoyed sharing these views with decision makers and making our voices heard."   – Victoria YPBMF Rep.
Liss also spoke about her work in Warwickshire and nationally, promoting the Baby Box project and the importance of practical support and building relationships with young parents.  Liss spoke passionately about this area and there was interest both within the meeting and following the meeting from Health representatives to explore how projects like the Baby Box project could be scaled up nationally.
A huge well done to Liss and Victoria!!
It's not every day you go to the Home Office & Department for Levelling Up, Communities and Local Government.
It's not every day you meet with not one, but four government ministers and take part in a cross ministerial board meeting.
But you managed that situation and spoke with passion and insight and we are really proud of you both for the way you have represented care experienced young people from across the country and YPBMF!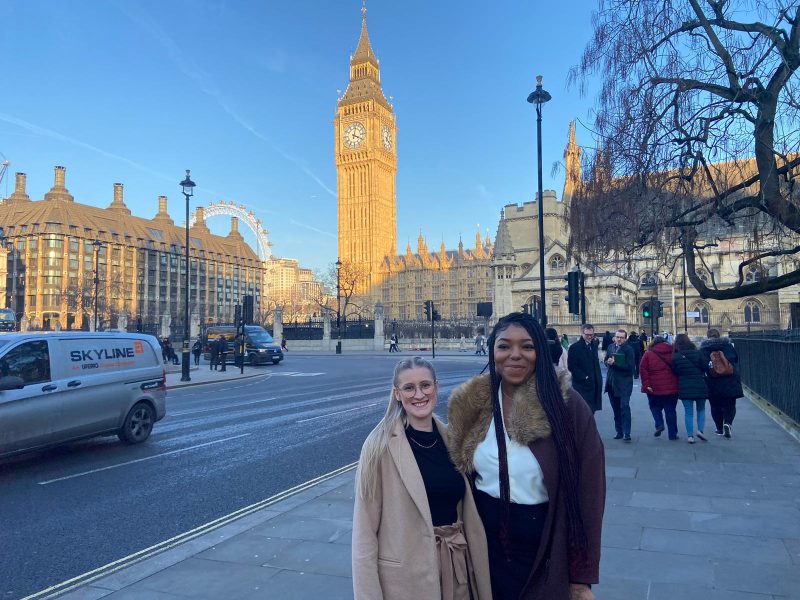 View Young Person's hub